Unlined Cotton Kippahs
Unlined Soft Cotton Kippot & Kippahs.



Last trend among Bar Mitzvah young guys, and thematic weddings.
The Kippot are made with 100% cotton fabric, Finest and luxurious cotton available in the world brought to you by Kippot4less. Perfectly sewn and lined. Its really a soft, neat, and beautifull cotton Kippah. The kippah feautures a raw linen rim in a variety of colors.

The Kippot can be manufactured in the following colors:
Red, Orange, Yellow, grey, white, black, blue, light blue, navy blue, brown, light brown, pink, lime green, dark green, and many other options that you could inquiry to know if they are available at the moment.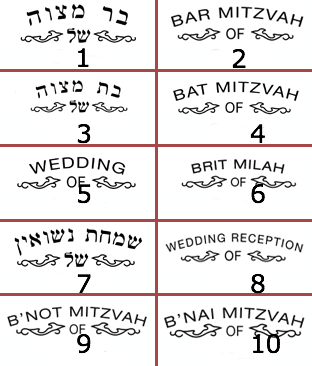 Kippot, Kippahs, and Yarmulkes for weddings and Bar Mitzvot, custom kippahs with amazing designs. Add embroidery, make it with many colors, add trims, rims, logos, and personalize your kippah with any idea. Kippot4less have the largest selection of custom Kippahs, either fabric, knit, or leather ones, Our kippot will make your event look more elegant and awesome.

Reviews