Vintage Leather Kippot
Vintage Kippot
Vintage Leather Kippot

Finest Leather in the World. Made from Kosher Animals, with the highest standards available in the industry. All our kippot are handmade by mexican artists, using the most expensive and finest materials to give the customer the best kippot that its event could ever have. The kippot are neat and luxurious, they are created to last, and they represent the best of the Mexican crafts for the Jewish man to wear as a craft.
Leather Kippot: Wholesale kippot orders available also. Please contact us for any inquiry
Materials: Sheepskin.

Minimum Order: 60 Kippot.
Please select your label: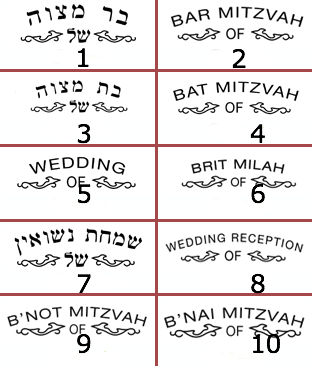 Kippot, Kippahs, and Yarmulkes for weddings and Bar Mitzvot, custom kippahs with amazing designs. Add embroidery, make it with many colors, add trims, rims, logos, and personalize your kippah with any idea. Kippot4less have the largest selection of custom Kippahs, either fabric, knit, or leather ones, Our kippot will make your event look more elegant and awesome.

Reviews