Kotel Silk Kippahs
Silk Kippot




Silk Kippahs. Bulk Kippot with imprinting option. Our all new kippahs made out of textured silk are elegant and stylish. They are custom handmade and fully lined. Each kippah is made of 4 panels. These exquisite silk kippahs also have a button hole on the inside lining of the kippah, for the kippah clip to be inserted. Matching kippah clips available in gold or silver. Personalization available in English and Hebrew . Bulk Kippot pricing ideal for Bar Mitzvah Kippot, Bat Mitzvah Kippot and Wedding Kippot. Our raw silk kippahs are made in two colors, and lining can be made in texturized silk or white cotton twill or matching fabric
Available models:
Silk Kotel Kippah

Green Jerusalem Dream Kippah

Yellow Jerusalem Dream Kippah

Minimum Order: 100 Kippot
MOQ for Challah covers and bags: 60 Items.


Customization number (See Image)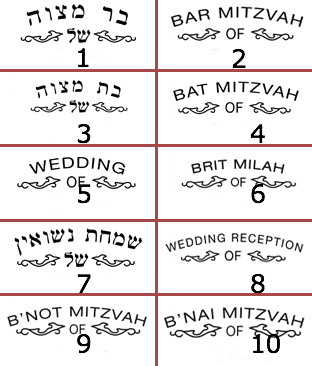 Kippot, Kippahs, and Yarmulkes for weddings and Bar Mitzvot, custom kippahs with amazing designs. Add embroidery, make it with many colors, add trims, rims, logos, and personalize your kippah with any idea. Kippot4less have the largest selection of custom Kippahs, either fabric, knit, or leather ones, Our kippot will make your event look more elegant and awesome.

Reviews