Shaare Yerushalayim Felt Kippahs
Shaare Yerushalayim Felt Kippahs
Felt Kippahs



Our felt Kippot are custom handmade of top quality felt.

Each kippah is made of 4 panels. Its soft texture and high quality make it ideal for any possible simcha.

We personalize the kippahs at no extra charge. The felt kippot are

lined

in luxury raw linen fabric. You can Mix the rim and lining colors for free.

Minimum Order: 100 Kippot
Wholesale Felt Kippot available for order: Please contact us for more details.


Personalization number (See Image)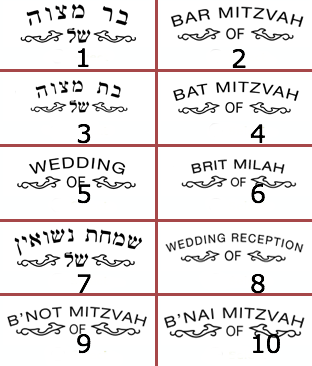 Kippot, Kippahs, and Yarmulkes for weddings and Bar Mitzvot, custom kippahs with amazing designs. Add embroidery, make it with many colors, add trims, rims, logos, and personalize your kippah with any idea. Kippot4less have the largest selection of custom Kippahs, either fabric, knit, or leather ones, Our kippot will make your event look more elegant and awesome.


Reviews