Neoprene Wedding & Bar Mitzvah Kippahs
Neoprene Wedding & Bar Mitzvah Kippahs
Neoprene Wedding Kippahs!



Unique, Resistant, and Beautifull. Neoprene Kippot are unique in the world, available in three different colors: Lime yellow, Green, and Pink.
The Kippot are waterproof, weather resistant, and ultra high quality neoprene, manufactured with the same material as the gym accseories.
The inner side of the kippah feautures the following colors:
Lime Yellow: Pink Inner side.
Green: Pink Inner Side.
Pink: Lime Yellow Inner side.
Black Neoprene Kippah

The Kippot include a silk ribbon label for personalization.

MOQ: 100 Kippot
Personalization: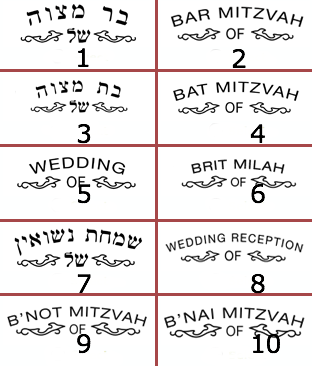 Kippot, Kippahs, and Yarmulkes for weddings and Bar Mitzvot, custom kippahs with amazing designs. Add embroidery, make it with many colors, add trims, rims, logos, and personalize your kippah with any idea. Kippot4less have the largest selection of custom Kippahs, either fabric, knit, or leather ones, Our kippot will make your event look more elegant and awesome.

Reviews