Combined Mesh & Cotton Kippahs
Combined Mesh & Cotton Kippahs
Free Shipping in orders > 60 Kippot!!!!
Cotton and Mesh Kippot. Lovely new combined-fabric sport kippahs in vibrant colors made to personalize for your party. Mesh Kippahs are the latest trend among the young 13 year old boys as well as active older boys and men.
Standard kippah size is 18cm measuring the kippah from left to right over the top of kippah. 2.54cm = 1 inch. If you would like a larger (19 cm) or smaller (17cm) kippah size simply choose your mesh sport kippah size below. Special Personalization is an additional logo print or embroidery on the outside of the kippah. Mesh Sport Kippah features inner Kippah clip at no extra charge.
Mesh Kippot: White mesh kippah, black mesh kippah, yellow mesh kippah, green mesh kippah, navy mesh kippah, red mesh kippah, orange mesh kippah, grey mesh kippah.

Wholesale kippot orders available also. Please contact us for any inquiry.
Minimum Order: 60 Kippot
Many Colors available, feel free to ask for more options.


No Extra charges for Imprints, or Kippah Colors!!!!
Customization number (See Image)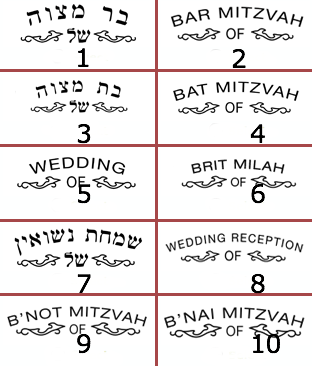 Kippot, Kippahs, and Yarmulkes for weddings and Bar Mitzvot, custom kippahs with amazing designs. Add embroidery, make it with many colors, add trims, rims, logos, and personalize your kippah with any idea. Kippot4less have the largest selection of custom Kippahs, either fabric, knit, or leather ones, Our kippot will make your event look more elegant and awesome.


Reviews