Embroidered Kippot
Kippah - Name on Velvet and Embroidered Kippot.

Home of the quality personalized velvet lined with trim Kippah. Beautiful embroidery personalized kippah ideal for individual, Bar /Bat Mitzvahs and weddings. You'll love our work and will want to order this kippah for yourself, your children, and give as personalized gifts to everyone. We guarantee it !

Our embroidered Name kippot will absolutely impress you and your gift recipient. If you want to give a special gift to someone and have them remember you, this kippah is ideal. Beautifully embroidered kippahs may be done in block , script and even rashi fonts and available in any color ! Ideal embroidered colors are Silver, Gold, and Royal Blue on solid black or navy velvet.

Please note only a single line can be embroidered on a velvet kippah.
ANY CUSTOMIZATION, ANY EMBROIDERY, SAME PRICE!!

Select your style, and we do it for you¡¡ Please contact us for more Info.
Customization: (See Image)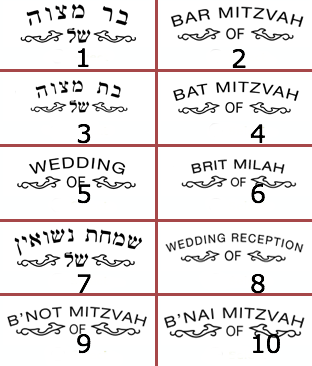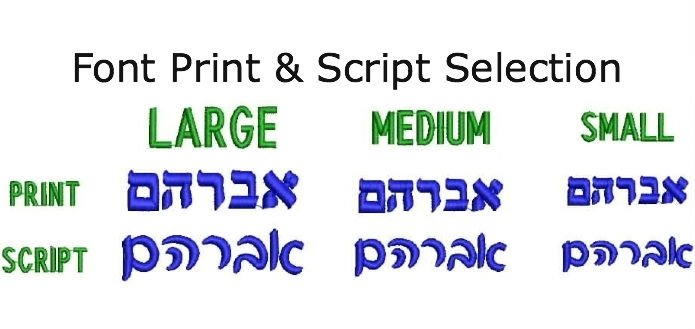 Reviews